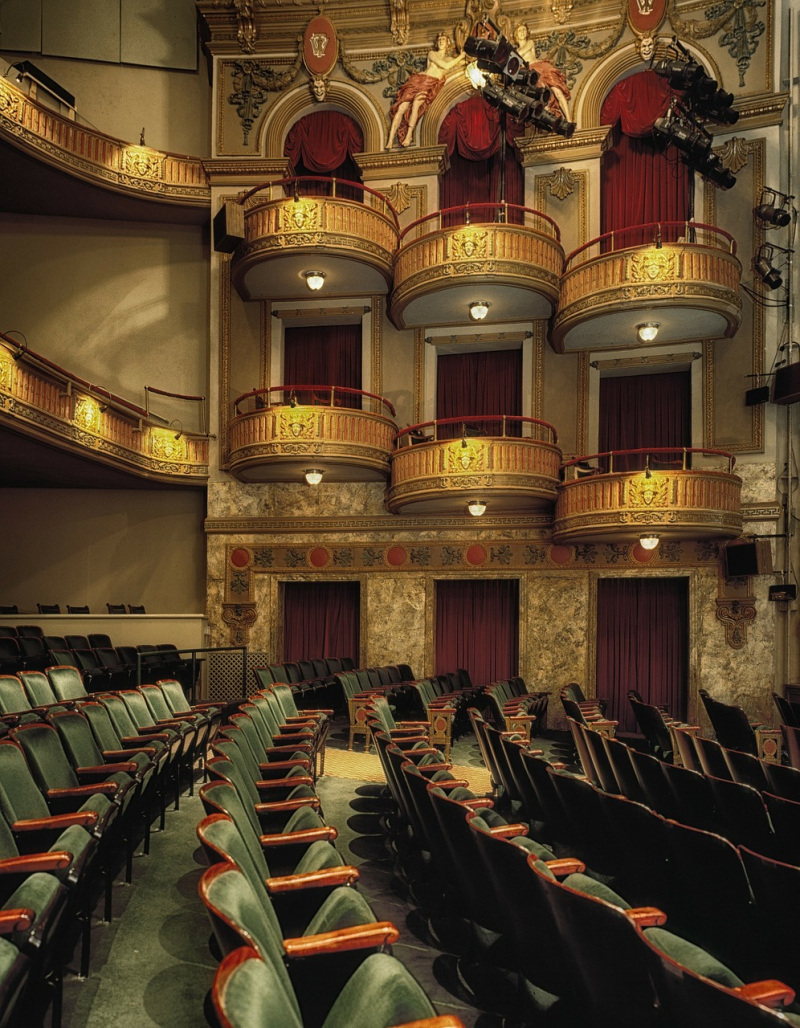 Musical Theatre Appreciation in the 21st Century
with Howard Ho
$15000
DATES:
The class will only meet on the following specified dates:
March 14th, March 28th, April 11th, and April 25th. 
4pm-6pm PST
COURSE DESCRIPTION:
Musicals are crafted to tug at your heartstrings and your intellect in very specific and surprising ways. Designed for musical theatre lovers as well as musical theatre creators, this class will cover how classic song structures are continually redefined in exciting new ways in the shows of 21st Century Broadway. In addition to examples from the Golden Age to Sondheim, we will discuss how today's musical theatre creators are innovating in such shows as Hamilton, Hadestown, Fun Home, A Strange Loop, Six, In the Heights, Passing Strange, and many more.
INSTRUCTOR BIO:
Howard Ho is a playwright and composer. His short musical END OF THE LINE (co-written with Kristen Rea and Chris Edgar) was in The Samuel French Off Off Broadway Short Play Festival and is published in Theatre Now New York's Short Musical Anthology and licensed by MTI. His play VARIOUS EMPORIA was a 2017 O'Neill National Playwrights Finalist and was a Finalist in the ScreenCraft Stage Play competition. His musical PRETENDO was featured in the Center Theatre Group (CTG) Library Reading Series. His musical MOLL-E was a NY Musical Festival Finalist. He was a 2016 Center Theatre Group Literary Fellow and a 2013 NY State Summer Writers Institute Scholarship recipient. His plays and musicals have been developed with Moving Arts, East West Players, The Vagrancy, Playwrights' Arena, Company of Angels, Kaya Press, New Musicals Inc., Playground-LA, Santa Monica Playhouse, and Here and Now. His popular Youtube videos analyzing the musical HAMILTON (youtube.com/HowardHoMusic) have been recognized by Lin-Manuel Miranda and have earned millions of views and over 50,000 subscribers. With over 50 sound design credits, he has earned two Ovation Award nominations and has sound designed at Center Theatre Group, TheatreWorks Silicon Valley, Playwrights' Arena, and East West Players among many other theaters.  His music was recognized in the City of Los Angeles concert series COMPOSE LA, highlighting notable LA composers. His articles about theatre have been published at HowlRound and the Los Angeles Times. He holds a musicology degree from UCLA and a Master of Professional Writing from USC, where he was Stage and Screen Editor of the Southern California Review. He is a member of the Dramatist Guild, Cold Tofu Improv, the Asian Pacific American Friends of the Theater, and the Alliance of Los Angeles Playwrights.
Payment plan available: $50 deposit plus 1 payment of $100.00, paid every two weeks.
Mar

14

-

Apr

25th

,

2021

Sun

from

4:00 - 6:00 pm

Will run
Online Class
For more info, call us at 213-625-7000